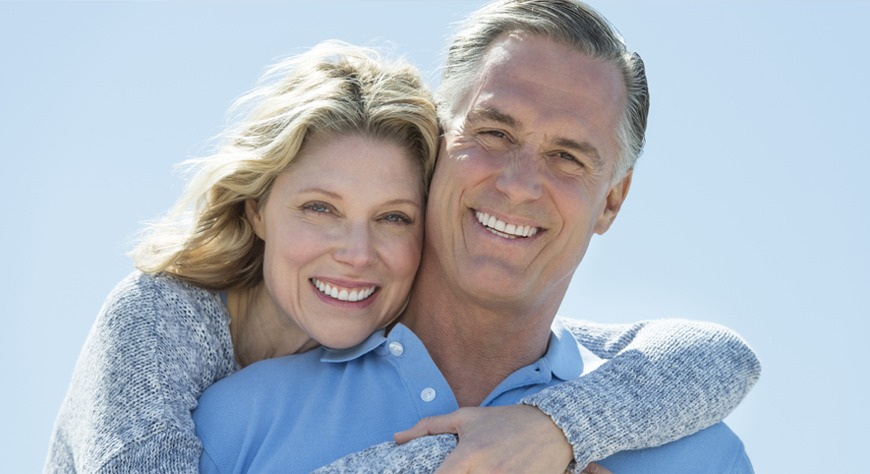 Implants
At Identity Dentistry, we take care of you throughout the entire dental implant procedure, from the initial consultation, to the placement of the implant, to the final cementation of the implant crown. Every stage of the implant procedure is performed here in our surgery, providing you with absolute personal care.
Do you have a missing tooth?
Dental implants are used when a tooth has been lost or is missing and can offer the ultimate solution for restoring functionality and aesthetics of the mouth. An implant replaces both the lost natural tooth and its root. It provides several advantages over other tooth replacement options – in addition to looking and functioning like a natural tooth, it replaces a single tooth without sacrificing the health of adjacent teeth, as a dental implant will integrate with your jawbone to replace your tooth root and thus the bone is less likely to resorb, that is, to deteriorate.
What will happen during the procedure?
Your first appointment will be a consultation with Dr. Moore to ensure that an implant is suitable for you. This involves looking at the amount of bone available around the tooth.
There are 2-3 stages to placing the full implant tooth.
The "implant" or titanium screw is surgically placed into the jaw and left to heal. A temporary tooth replacement option can be worn over the implant site. This implant screw acts as the 'root' of the new prosthetic tooth. Once the implant site is healed, your new tooth (crown) is designed and fitted to the implant using an abutment.
An implant provides a long term solution that maintains your jaw bone and gum tissue whilst supporting a fully functioning, natural looking tooth. Clients are able to restore their old confidence, ability to chew and speak and leave with a natural-looking tooth and root replacement that will last for years to come.
If you're looking for a highly skilled dentist performing top quality dental implants in Canberra, please contact us for a consultation.