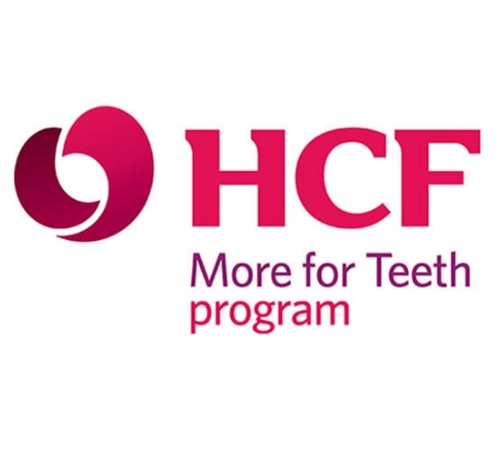 Identity Dentistry recognises the importance of Preventive Dentistry in the campaign towards a good state of oral health and more positive wellbeing for the people of Canberra. Dental problems are only ever a concern if there is neglect on what could be easily preventable diseases such as tooth decay.
To help with our aspiration towards providing excellent oral health services for all, Identity Dentistry partnered with HCF More for Teeth program. Through this alliance, our patients and those with HCF More for Teeth health funds get to avail of dental services with little to no out of the pocket expenses.
Free Oral Diagnostic and Preventive Services
As a preferred provider, our patients enjoy 100%, all expenses covered in several procedures and services such as:
Dental check-up

(limited to 1 per calendar year): through routine check-ups, certain diseases such as tooth decay are prevented from getting worse as they are identified and treated immediately. Oral cancers are also likely to be treated with a good outcome if identified at an early stage. 

Professional teeth cleaning and scaling

: an every 6-month professional cleaning is recommended to avoid the build-up of plaque on areas that cannot be reached by a regular home care system. Scaling also prevents the risks for the development of gum disease.

Fluoride treatment

: this is specially recommended for children to enhance the strength of teeth and reduce the chances of tooth decay and its progression.

Mouthguards

: accidents and collisions are likely to happen in sports and high-impact activities. Therefore, mouthguards are essential to protect the teeth, jaws, and face from the potential damages from it.
Not only are patients able to save up in these aspects, but they also get to save in future and unnecessary expenses that are brought about by neglect of preventive treatments. The possibility for tooth decay, tooth extraction, the development of serious dental problems, and the eventual need for expensive dental prostheses are highly unlikely due to the prioritisation of Preventive Dentistry.
Contact your health provider to know more about your healthcare insurance and benefits.