Cosmetic Dentistry
Looking for a cosmetic dentist Canberra? At Identity, we understand that your smile is connected with not only your appearance, but your identity.
A great smile improves the way you see yourself, dramatically affects your confidence, and positively influences your overall wellbeing.
An underlying principle in delivering cosmetic dental treatments at Identity Dentistry is that it is based on each individuals genuine needs. In our clinic, we have several treatment options for Cosmetic Dentistry Canberra that can help with achieving your dream smile.
To determine what the most appropriate cosmetic dental treatment solution is for you, we will arrange for you to meet with one of our highly experienced dentists for an initial consultation. The dentist will examine and assess your oral health so as to identify the underlying causes of your dental concerns and then, in consultation with you, develop a treatment plan to achieve your desired outcome.
Generally, Cosmetic Dentistry is recommended for:
Creating a uniform smile

— accurately and perfectly symmetrical

Restoring dental flaws such as chipped, broken, fractured teeth

Concealing tooth discolourations and stubborn stains

Bridging minor tooth gaps without Orthodontic Treatment

Enhancing shape and contour of natural tooth

Creating the perfect smile with the least discernible and most modern procedures

Aiding in the proper and normal functions of teeth and jaws
However, it is to be noted that not all treatment options for Cosmetic Dentistry Canberra both possess qualities for enhanced physical appearance and superior strength to aid in function. At Identity Dentistry, our team of friendly dental professionals is well knowledgeable in the field of Cosmetic Dentistry to aptly recommend the most suitable option for you.
Modern cosmetic dentistry can address both aesthetic and functional concerns. This can include addressing tooth loss, worn-down teeth, an incorrect bite, crooked or uneven teeth, stained or discoloured teeth, or damaged teeth. We offer a comprehensive range of cosmetic dental services to address these concerns:
Identity Dentistry has several procedures, may they be traditional or modern, for Cosmetic Dentistry Canberra. And we have a variety of materials to cater to your budget, specifications, and dental concerns. 
Visit as at Identity Dentistry for a consultation and let us give you that smile makeover you have long been dreaming of.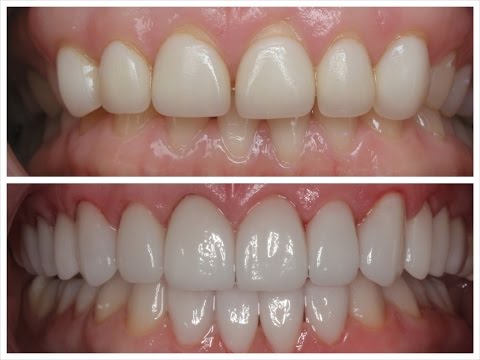 Arrange a consultation to discuss your treatment options