In finding a highly rated dentists Canberra that you can trust, patients should consider whether they are given excellent dental care and education from a dentist Canberra City who listens to your concerns, will explain all the options and risks clearly, and who understands what you want to achieve. Our dentists at Identity Dentistry really understand how important this all is.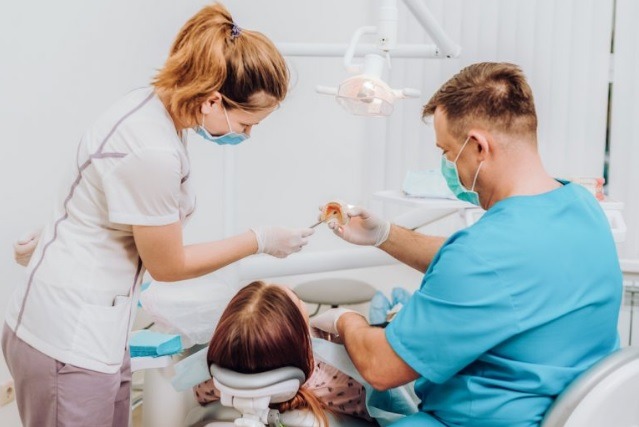 What can Identity Dentistry offer you?
Accessible Dental Services
Our Canberra dentist clinic is located at the heart of Canberra CBD. Making our quality services conveniently accessible to all is the prime spot of our location, making it easy for local residents commuters, as well as foreign travelers, to visit us so we can promptly attend to their dental concerns.
Identity Dentistry keeps up with the innovations in the dental field and this includes procedures and treatments that are less invasive and offer faster, more effective results. With the modern equipment in our dentist Canberra practice, we can provide better dental care to our patients.
Our practice offers a variety of services under our roof— to name a few, General Dentistry, Cosmetic Dentistry, Orthodontics, Paediatric Dentistry, and Dental Surgery. We are able to do this as we are fortunate to have highly rated dentists rendering excellent service and care, helpful management of your dental concerns and appropriate treatment for your dental problems.
Modern and Compassionate Dentists
Our dental professionals are up-to-date with the modern practices involved in dentistry, using advanced techniques and technology to treat our patients. We have a friendly environment and an equally caring team of professionals so you feel utmost comfort with us during your journey of maintaining or improving your dental health to ensure a happy and healthy smile!  
Systematic and Personalised Dental Treatments
Different patients have different dental concerns and problems so our dental professionals make sure to address these accordingly, recommending and discussing to our patients a treatment plan that is most suitable for them. One of the most sought after treatments, Invisalign, offers personally curated packages that cater to the needs of each patient. 
Friendly Dental Packages and Costs
Our costs depend only on whatever you need— no hidden charges and no unnecessary expenses. We will also only use high quality materials. 
We are committed to practicing dentistry that is inclusive for all. One way we work to achieve this is through agreeing to partner with health insurance providers BUPA, HCF and NIB to help with the expenses of our patients. Depending on your health funds, this may involve zero out-of-pocket expenses.
Working together with our patients, Identity Dentistry looks forward to bringing even brighter, happier smiles to  Canberra.