Tooth decay is one of the most common reasons that dental extraction is needed. However, even though it is a common disease, it is also unfortunately often neglected.
At Identity Dentistry, we prioritise preventive dentistry. Our dentists recognise the need for patient education regarding good oral hygiene to prevent tooth decay. We want to work with you to try to avoid being in a position of needing to have a ton extracted.
Importantly, aside from tooth decay, there are other situations that warrant tooth extraction include severely mobile teeth, the presence of dental infections and cysts, pre-orthodontic measures to allow tooth movement, and preventive measures involving wisdom teeth and the future complications that may arise if they are not removed.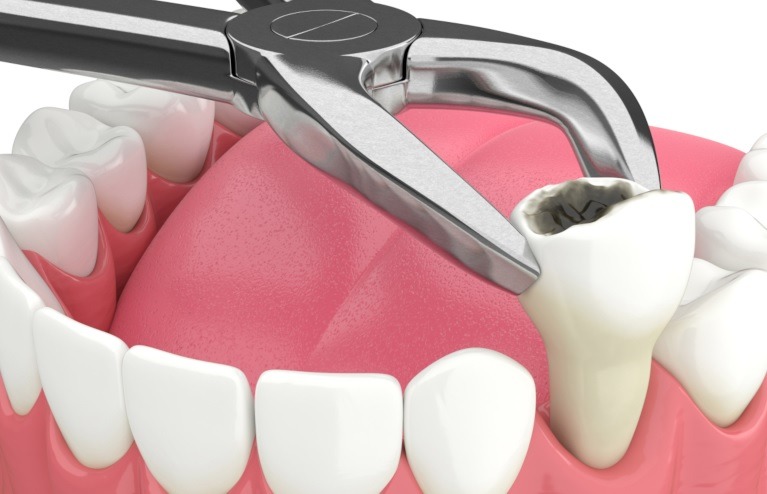 Tooth Extraction Cost Canberra
With tooth decay being a rampant disease, tooth extraction is widely done in many clinics in Canberra and this can be a costly procedure. The cost of tooth extraction in Canberra depends on the difficulty of the case, the anaesthesia used, and the experience of the attending dental surgeon.
Whilst some simple extractions may start at $300 per tooth, some extractions that require complex surgical procedures costing more. 
For wisdom teeth extraction especially, the dentist must assess the degree of impaction and the level of difficulty. 
Identity Dentistry Tooth Extraction Cost
At Identity Dentistry, we practice compassionate dentistry and will always work together with you to determine what the most appropriate treatment is for you, considering all circumstances. 
We look forward to achieving better oral health for all of our patients and understand the importance of making quality dental service an experience that everyone can reasonably afford.
If you have private health insurance, the health funds and type of insurance coverage you have also vary and will impact your out-of-pocket expense. Please let us know if you need an item number for your treatment so you can enquire with your health fund about the level of coverage they provide. 
Contact us so we can arrange a consultation and provide you with an accurate quote so that we can help you maintain a healthy smile.