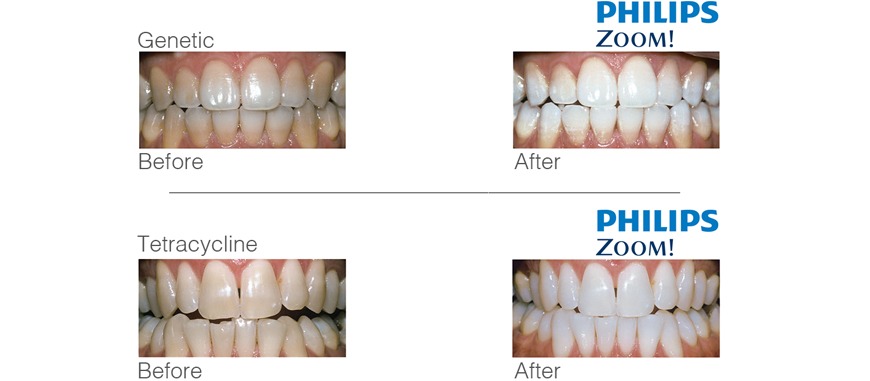 Teeth Whitening Canberra
Have you ever wished your teeth were more white or brighter? Our dentists will be happy to assess your suitability for a whitening treatment. These treatments include:
Bleaching guards custom made for safe and gentle whitening.
In surgery bleaching of dark root filled teeth.
Phillips Zoom™ in Chair Teeth Whitening System
Why Zoom™ teeth Whitening Technology?
Zoom in-surgery teeth whitening – Up to 8 shades whiter in 45mins!
Protects Teeth Enamel
Fast and Safe
40% more effective than non-light activated systems!