Everybody has that idea of the perfect smile that will give you the confidence to attend more social events and ace that job interview. It might look like what we see on TV shows with the perfect alignment, shape, and pearly white colour.
Among these ideals, we can say that the pearly whites get the most attention from commercial brands and society in general. It's because there are a wide variety of products that are available to whiten your teeth at home and in the dental office. 
Numerous people have gone through the trial-and-error method and got unsatisfactory results. The truth is that teeth whitening is not for everyone and teeth whitening method varies from one person to another. With that being said, what works for one person may not work for you.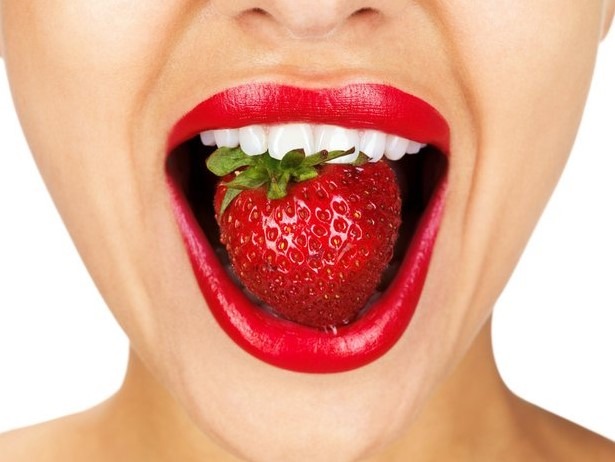 Before deciding on what Canberra teeth whitening method is for you, it is important to understand the cause behind the discolouration of your teeth. Stains on teeth can be a result of your diet and habits, particularly, foods and drinks with dark ingredients, and smoking tobacco.
As you age, natural discolouration or darkening of the teeth can occur as the outer enamel thins out and allows the reflection of the yellowish inner layer of the teeth. 
Now, have you heard of the bleaching trend but still doubtful to jump into this? It's best to have your teeth examined by your dentist first to properly evaluate the suitable teeth whitening option for you.
Here at Identity Dentistry, we have spent years researching and finding the teeth whitening Canberra options for our patients. Currently, we recommend two method teeth whitening methods – Take-Home Whitening Kits and In -Chair Whitening. 
What are Take-Home Whitening Kits?
The Philips Zoom Take-Home Whitening kit consists of a custom-made upper and lower whitening trays/guards and a whitening gel that has a suitable strength for you. The whitening gel is composed of either hydrogen peroxide or carbonate peroxide, the most common whitening agents out in the market. 
To use this kit, a small amount of whitening gel is placed on the guards each time. These are worn for a short period of time during the day or overnight for a few weeks.
Generally, you want to use them until you reach your desired shade of white. It's so convenient and simple, right? 
Another advantage of the Philips Zoom system is that it's the only professional take-home whitening kit that contains amorphous calcium phosphate (ACP). This formula allows the simultaneous whitening and protection of tooth enamel to reduce sensitivity during treatment.
With all these pros, this treatment option is perfect for those who want to achieve gradual, natural-looking pearly whites. 
What is In-Chair Whitening? 
Professional In-Chair Whitening helps you achieve great results faster and with the supervision of your dentist. In our dental office, we solely use the Philips Zoom! ™ in-chair tooth whitening system.
In this system, your dentist will coat your teeth with a peroxide gel and then use a high-intensity light source to activate the whitening process. 
Compared to take-home methods, in-chair whitening involves the use of a higher concentration of hydrogen peroxide (25% to 40%), which is the active ingredient that is responsible for the whitening effect. This delicate formulation requires strict safety protocols and only dentists are licensed to administer this on patients. 
Using the Philips Zoom! ™ in-chair whitening aids in attaining up to 8 shades whiter than your present tooth colour. More than this, you can get whiter and brighter teeth in as early as your first appointment with our dental team. 
Do I really need to consult a dentist before deciding to take a whitening treatment? 
Yes, of course! Consulting a dentist prior to starting any whitening treatment, including the over-the-counter products, will help you achieve your desired results, save time and money, and protect your teeth from any complications that may arise from incorrect usage of whitening products.
As mentioned, teeth whitening is not suitable for everyone. The health of your teeth and gums must be assessed prior to jumping into this delicate treatment. 
To know more about this top professional teeth whitening method for you, look for a teeth whitening near me and book a consultation with our friendly dentists today! We would be happy to guide you through the process of attaining your own perfect smile.
Grab your phone and reach us at 02 6248 5692 or book an appointment through our website https://www.identitydentistry.com.au/.