What is a Tooth Crown and When Do I Need It?
When there is extensive damage to the teeth perhaps due to tooth decay, trauma causing fracture, or tooth infection, dental fillings would not suffice to restore its beauty and functionality. For such cases, a restorative tooth crown will be needed and this is a cap that is placed over the remaining tooth structure to help protect the otherwise fragile teeth and to keep it beautifully aesthetic and functional in your mouth.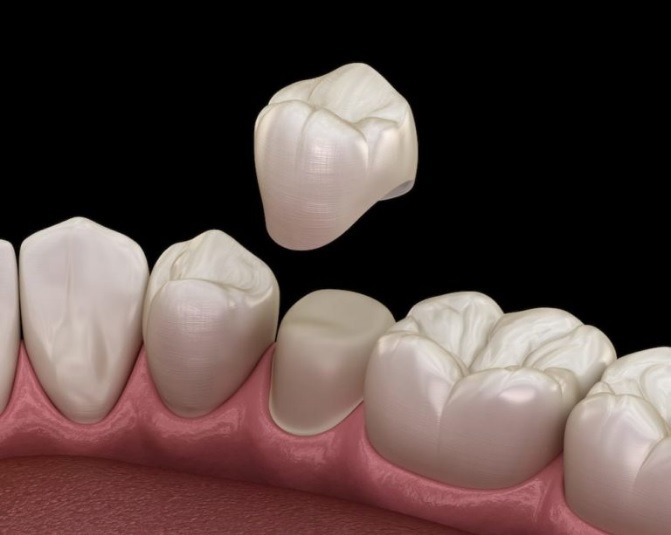 Dental Crowns can be used as a treatment in various cases such as:
If you are experiencing any of the aforementioned dental problems, consult with our highly rated dentists Canberra at Identity Dentistry for a tooth crown placement. They will conduct an initial examination to assess if this is the right treatment for you.
Some cases of decay or fracture can still be saved through the less-invasive dental fillings whilst more severe cases may warrant tooth removal so to be sure, visit our dentist Canberra first.
When cleared as a tooth crown patient, your Canberra dentist will present to you our available options for crowns Canberra, the Porcelain Fused to Metal (PFM), or the CEREC crowns. Both have their pros and cons and understanding each can help with choosing which you think is best for you.
Tooth molds will then be taken, then your teeth will be prepared to receive the bulk of the material.
If you opted for PFM crowns, a temporary crown will be placed while your crown is being manufactured in the dental laboratory. Meanwhile, the more advanced tooth crown treatment in CEREC crowns delivers the desired results in just 10 minutes!
So you can leave our clinic with a brand new and more confident smile.
Ready for your tooth cap appointment? Book your appointment now with Identity Dentistry!