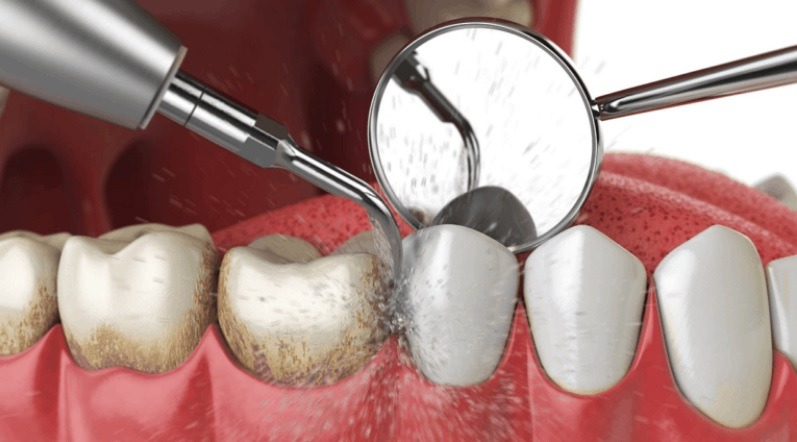 If you have been noticing yellowish build-up on the surfaces of your teeth or visible white lines on your gum line, or perhaps you feel like your teeth are not as smooth and pristine as you would like, then it may be high time to schedule an appointment for teeth cleaning.
Contrary to what most believe, professional dental cleaning is more than just removing the plaque, tartar, and other foreign debris on your teeth.
During an appointment for teeth cleaning, your dentist Canberra will also conduct a comprehensive dental check-up to check for other abnormalities in your mouth, manage budding dental problems and provide appropriate management to them, and assess the status of your oral health.
This will also include diagnostic tests through X-rays if necessary.
After your dental check-up, your dentist Canberra City will proceed with scaling, cleaning, and polishing your teeth. This will be done through the use of an ultrasonic scaler that will effectively remove all build-up and hardened deposits.
They will also make sure to reach beneath your gum line to remove potential sources of gum disease. If needed, deep scaling will also be performed if there are hardened calculator deposits on the root surfaces.
Afterward, polishing of the teeth to render them perfectly white and sparkly will be done as well as the application of fluoride to strengthen the tooth enamel and prevent tooth decay.
With all these in just one appointment, how much does a dental cleaning cost?
At Identity Dentistry, we currently have a New Patient Special for our new visitors. This package includes:
Comprehensive Oral Examination and Consultation
X-Rays
Scale, Clean & Polish
Fluoride Treatment
a FREE Systema Gum Care Super Soft Bristles Toothbrush (while stock lasts)
For patients with health funds, they would be happy to know that dentist teeth cleaning is completely FREE! You can claim by checking with your health provider or you may also claim it on the spot during your appointment!
For patients without health funds, our teeth cleaning cost at Identity Dentistry comes at a reasonable price of $199 for adults and $150 for kids up to 12 years old. And this would include ALL the previously mentioned steps for dental cleaning一 from your consultation down to the fluoride treatment.
Our dental professionals at Identity Dentistry recommend a visit for dental cleaning at least twice a year (every 6 months) to ensure optimum oral health and prevention of dental problems. Book your appointment with us today and let us help you reach your oral health goals.