At Identity Dentistry, we prioritise preventive dentistry and believe in patient education and good oral hygiene to be investments for an overall healthy state of physical wellness.
We always encourage our patients to have regular dental visits with check-ups and have their teeth professionally cleaned to promote good oral health. A healthy mouth is, after all, the benchmark for healthy well-being in general! 
Teeth cleaning is one of the most essential oral preventive measures. In order to maintain good oral health, our dentists recommend a check-up and clean twice a year / every six months. 
Teeth Cleaning Cost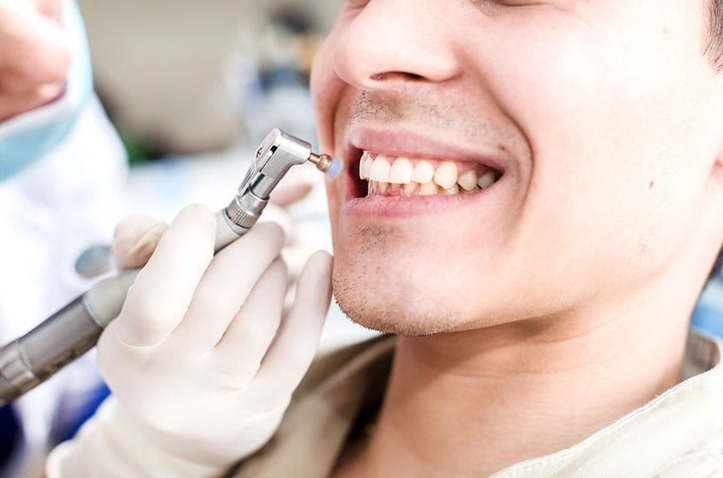 Keeping preventive measures in check, we recommend having your teeth cleaning at Identity Dentistry. Your dental cleaning appointment would take around 30 – 50 minutes depending on your discussion with our friendly dentists. 
Your appointment with our highly rated dentists Canberra will always be thorough and will include the following procedures:
Comprehensive check-up and examination

Professional teeth cleaning

X-rays 

Fluoride treatment

Education on good oral health habits

Systematic discussion of any dental concerns you have or your dentist needs to raise with you 
The price of a dental check-up and clean carries depending on whether you have fluoride (which is always recommended) and if you have x-rays. Our dentists generally recommended two x-rays are taken at least every two years to monitor for any changes.
If your dentist identifies anything troubling during your check-up, rest assured they will always discuss this with you. Of course, if you are pain, they will try to put you at ease there and then!
Compassionate Dentistry
We are committed to bringing quality dental care to everyone. Depending on your health funds, you can have your preventive dental services with no out-of-pocket expense or with lesser dental cleaning cost depending on your health funds.
At Identity Dentistry, you can have your professional teeth cleaning done for free!
By being a recognised preferred provider of BUPA, HCF and NIB, these insurance programs secure members of early management and treatment of dental problems through preventative dental care.