What is Root Canal Therapy?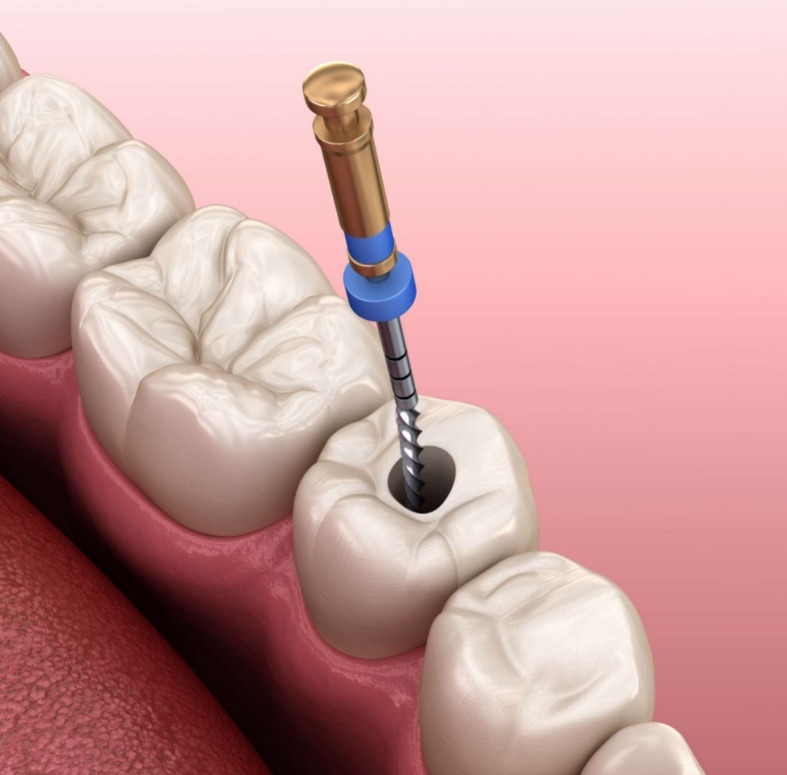 Root canal therapy is recommended if the nerve in your tooth is infected or inflamed due to either dental caries or severe gum disease. It can also be recommended if you suffered a traumatic injury to the face. However, this can only be used in cases wherein the natural tooth could be saved. Of course, we want to keep tooth extraction as the last resort and avoid more expensive prosthetic restorations such as dental implants. 
In this treatment, your dentist Canberra will remove the infected tissues of your tooth and clean the inner cavity before covering the tooth with a protective seal. If required, a crown is placed on the tooth to strengthen it and protect it from harmful substances and bacteria.
You may need root canal treatment if you experience these symptoms:
Severe pain when biting or chewing
Swelling of face
Sensitive tooth when drinking hot or cold beverages
Chipped or cracked tooth
Swollen gums
Deep decay or darkened gums
Dental abscess
If you experience these symptoms, it is best to consult your dentist near me as soon as possible for immediate relief. Your dentist near Canberra will also check if there are other options possible to save the tooth.
Root canal treatment is safe and effective in resolving most dental infections. Since nothing can beat natural tooth structure, we always prefer this treatment over extraction. However, if a tooth cannot be saved anymore, a tooth extraction will be performed.
If your dentist Canberra City recommends a root canal treatment, you may wonder – how much will the entire treatment cost? How much is a root canal?
Root canal price depends on the complexity of the treatment – how many canals are needed to be filled and if you need a crown. It can be very expensive so planning and preparation are a must. Regular dental visits are also important because your top rated Canberra dentist can address any dental problems as soon as possible to help reduce the risk of needing a root canal treatment.
Here at Identity Dentistry, patients pay approximately $800-$1,500 for the root canal cost. If the dentist recommends a crown for final restoration, it will cost you more. A dental appointment needs to be done for the dentist to give a more accurate assessment for the whole treatment.
Check also with your health fund provider if your root canal treatment will get covered.
To learn more about root canal treatment and its root canal price, book an appointment with us today! You may reach our practice directly at 02 6248 5692.