How much is a Tooth Crown?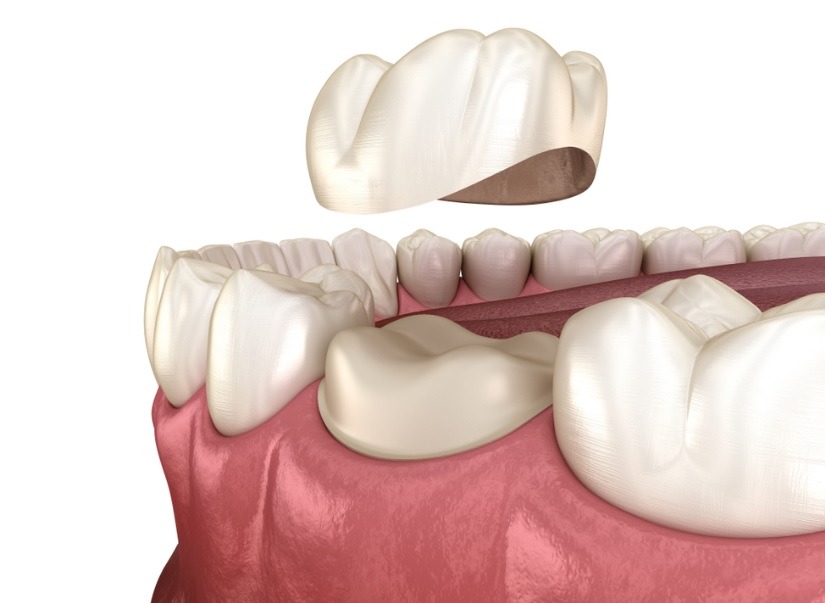 A tooth crown is essentially a tooth cap placed over a damaged or fractured tooth. It is also used as a final restoration for a tooth that has undergone root canal therapy or dental implants.
With a durable tooth crown, you can protect the remaining natural tooth structure, reinforcing its strength and allowing it to perform its function. And with it perfectly made, you can have a beautiful natural smile!
Tooth Crowns give a flawed tooth a second life instead of having it removed.
There are several types of tooth crowns in the market. It is best that you schedule a visit with a Canberra dentist near you to help you figure out which is the most suitable tooth crown for you that fits your lifestyle and preferences.
The most popular tooth crown material is porcelain. This is called Emax crowns in the dental field and it boasts of so many advantages, that's why patients choose this dental crown!
Emax crowns are stain-resistant and extremely robust. It can withstand heavy chewing and biting forces without run-down. This is the reason why Emax crowns last quite a long time compared to other tooth crown options.
Aside from the strength, Emax crowns are also extremely lifelike. It is customised to you so it will blend beautifully with your remaining teeth. Also, the colour and hue of Emax crowns reflect the light exquisitely to give you a very natural finish.
Lastly, Emax Crowns are metal-free so no need to worry about unsightly metal bands showing on your gumline, a problem posed by another tooth crown material which is the porcelain-fused-to-metal (PFM) crown. 
With all these benefits in mind, Emax Crowns are definitely among the best choices! So how much will an Emax tooth crown cost?
At Identity Dentistry, our dental crown cost with Emax Crowns is $1,700; Lab-made crown price starts from$2,400. This is way more affordable compared to other Canberra dental clinics that offer it at double the price.
We have an in-house Emax milling machine that can manufacture high-quality, handcrafted porcelain crowns on the same day! These are done with the skill and unmatchable experience of the highly rated dentists Canberra at Identity Dentistry.
So, if you are looking to get your teeth repaired with tooth crowns, Identity Dentistry is your best bet! We have the skills, machinery, and experience to give you excellent crowns Canberra.