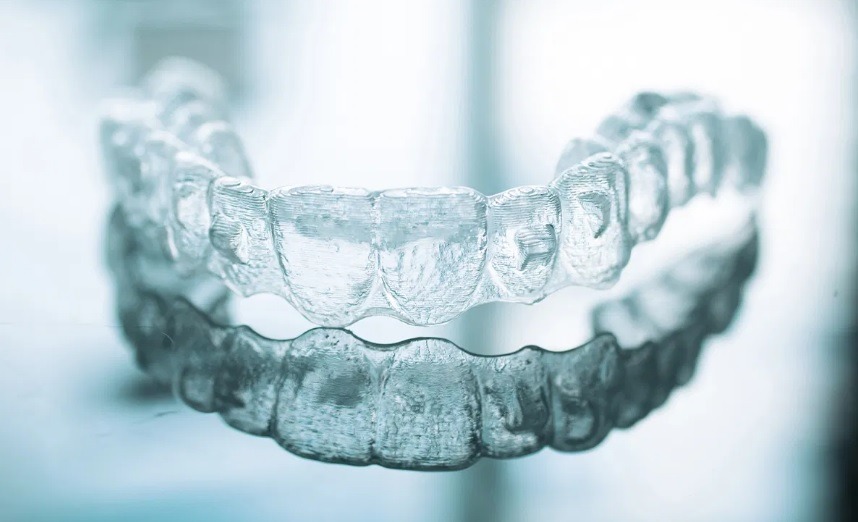 Identity Dentistry offers several treatment options for a variety of Orthodontic problems such as malaligned teeth. Upon consultation, our dental professionals will recommend the most suitable option for your case.
With the most modern dental treatments in our clinic and the most up-to-date knowledge of our dentists, we guarantee that you are in the safest hands whilst you journey towards achieving your best smile.
One of the treatment options available in our clinic is Invisalign Canberra. This is a revolutionary take on Orthodontic treatments as it uses invisible, personalised trays engineered especially for the perfect fit on your set of teeth.
Advantages of Invisalign over the Traditional Metal Braces:
Discreet orthodontic treatment with it being invisible
High impact on self-esteem as these are less discernible when speaking
Less dental problems and low maintenance compared to the thorough cleaning imposed by metal braces

Designed perfectly to guarantee great fit and comfort during wear
With the plethora of advantages that the innovation of Invisalign has over the traditional treatments, more patients are gearing towards this treatment option.
However, achieving the perfect smile with this technology is not a cheap procedure, and finding a top rated Canberra dentist with a friendly and knowledgeable team of dentists to guide you in this experience is highly recommended.
Average Cost of Invisalign in Canberra
With this treatment being more sought after due to the dramatic results it gives, several dentist near Canberra are bringing in this technology to their roster of services. So how  much is Invisalign? Subjectively, the average cost of Invisalign in Canberra is $7000 – $9000 for the full treatment.
This would include the series of aligners that the patient will have to wear.
Variations would depend on the complexity of the case and the dental procedures that will have to be addressed first prior to the treatment itself. This includes teeth cleaning and other concerns such as periodontal or gum disease if present.
Invisalign Cost at Identity Dentistry
At our clinic, we value the experience of our patients as much as we take into consideration the skill and equipment upgrades of our dental professionals and equipment.
That being said, having your invisible braces done at Identity Dentistry guarantees the best results at a fairly competitive price point whilst you are given the best and most comfortable experience.
Our experienced dentists will first identify the suited Invisalign treatment plan for you. This depends on the severity of your case. Some patients do not need the full treatment and this would greatly reduce the Invisalign cost Canberra as it would warrant fewer than the usual custom aligners.
We offer fairly priced packages that are catered to adjust to your budget and help you with your expenses. Our friendly team of dentists will help you figure out the best plan for you.
The difficulty and complexity of your case will identify the length of treatment and the set of clear aligners that you will need. This is what we factor in our packages and Invisalign price points. So how much does Invisalign cost?
Packages
Inclusions
Identity Dentistry Cost

Express Package

Up to 7 aligners

$4500

Lite Package




(2 years treatment time)

Up to 14 aligners




2 sets of refinement aligners

$6690

Moderate Package




(2 years treatment time)

Up to 26 aligners




Unlimited refinement aligners

$7590

Comprehensive Package




(5 years treatment time)

Unlimited aligners

$7690
We commit to practicing compassionate dentistry at the heart of the city, hence our affordable prices and packages can cater to the dental needs of all. As allied partners with several health insurances, we can also help with your expenses depending on your health funds.
Dentistry should not be a luxury only a few can afford. At Identity Dentistry, we can help you create your perfect smile at the friendliest cost. Visit our clinic and let us help you with your dream smile.