Professional Teeth Cleaning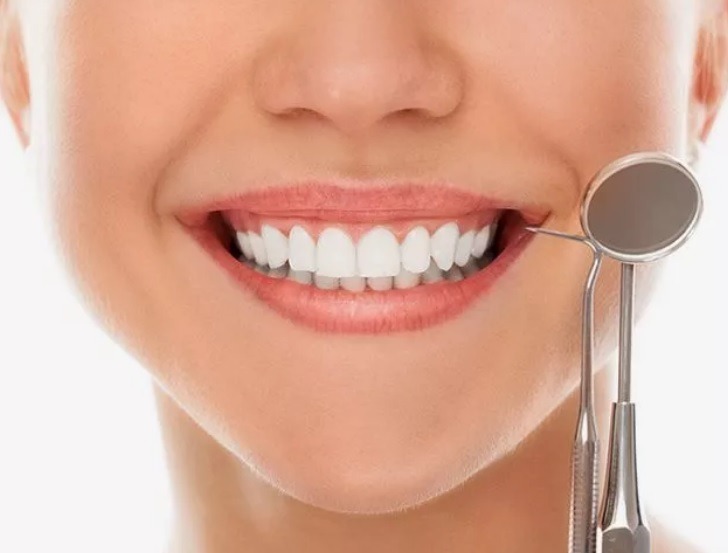 Have you already visited your dentist teeth cleaning this year? Even if you brush and floss twice a day, plaque and tartar can still build up without you even noticing it.
Plaque is a soft, yellowish buildup that is composed of different bacteria, proteins, lipids, and other inorganic materials present in your mouth. Most bacteria in dental plaque are harmless but when they grow in numbers, they can lead to tooth decay or gum disease.
On the other hand, tartar or calculus is the calcified or hardened version of plaque. 
Professional teeth cleaning or scaling and polishing removes accumulated deposits that cannot be removed by regular brushing and flossing. We recommend that teeth cleaning should be made at least twice a year or every six months.
After the removal of calculus or teeth cleaning procedure, proper oral hygiene must be observed at home to prevent dental problems. 
Why is Professional Teeth Cleaning important?
Professional teeth cleaning will not only give you a bright smile, but it has a significant effect on your general health. Regular teeth cleaning with proper brushing and flossing is vital for good oral hygiene as it prevents major dental problems since dentists can detect early signs of gum disease and prevent it from becoming more serious.
The root cause of both tooth decay and gum disease is plaque. If plaque is not removed, it causes inflammation of the gums and can also serve as a scaffold where sugary foods could attach and cause tooth decay. 
Having your teeth professionally cleaned allows the removal of plaque in areas of your mouth that brushing, or flossing cannot reach. Of course, following proper oral hygiene measures at home after having dental cleaning is essential.
Aside from preventing tooth decay and gum disease, teeth cleaning can also prevent bad breath and improve overall oral health.
What to expect
Your dentist near me will perform a thorough oral examination to assess the current state of your oral health. We will also take note of dental problems such as cavities, gum spaces, sores or bite problems.
Your dentist Canberra will perform scaling by removing or scraping the tartar. After scaling, your Canberra dentist will polish your teeth with an electric brush and a minty or flavoured toothpaste.
To finish off the teeth cleaning procedure, fluoride will be applied. This will help fight bacteria.
How much does Dental Cleaning cost? 
A professional teeth cleaning cost ranges from $260 – $350, depending on the type of cleaning appropriate for the condition of your oral tissues. 
Here at Identity Dentistry, we offer services that are catered to your specific dental needs. If you want to learn more about your professional teeth cleaning needs, book an appointment with us today!
You may request an appointment with us in different ways. You may visit our website at https://www.identitydentistry.com.au. You may also call us on 02 6248 5692.